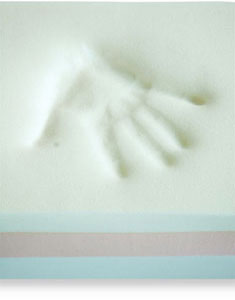 At Foamtec , our specialists combine over 50 years knowledge and experience to cut, contour, shape, form and cover any grade and density of foam to any size! In addition to any long-run, standard designs , Foamtec deals with one off and specific requirements , tailored to customers' particular needs; from the use of non allergenic natural latex to the most advanced of visco- elastic memory foam, originally designed by N.A.S.A and now made in the UK.
* We are able to Cut Foam to size you need – While you Wait * 
For Best Deals and Offers Call us on 0207 485 7555 
Or:

Standard Foam
This grade is of light density polyurethane foam which is used for packing or light domestic seating & backs
armrest or occasional mattreses
Contract
This grade is medium density polyurethane foam which is used for all round domestic seating. It is available in
firm for seats or soft for backs. This all purpose foam has a good return and is recommended 5″ thick for
mattresses.
Super Firm
This grade is a firm density polyurethane foam, used for heavy duty seating applications in the home or in heavy
traffic seating conditions such as restaurants, bars , theatres, reception areas, conference halls etc..
If you are looking for the extra firm mattress this is it.
Duflex Foam
This grade is the most resilient polyurethane foam and the heaviest density; it has a similar feel to latex yet without the cost. A softness ideal for cushions and mattresses without doubt the most resilient foam on the market. (Recommended within the trade)
Visco Elastic Memory Foam
This totally new concept in foam technology is designed by N.A.S.A . This special high density foam is incredibly elastic , actually having a memory it reacts to your body heat and body weight taking on the exact body shape and thereby giving perfect anatomical support for use as mattresses or mattress overlays.
Latex Foam Rubber
For over sixty years people have used latex, a resin collected from the mature rubber tree, to make this top quality rubber foam. In the move away from synthetic alternatives, latex is the perfect solution by adapting to all body shapes and supporting every curve. For use as cushions, mattresses & mattress overlays.
For Best Deals and Offers Call us on 0207 485 7555 
Or: